Case Study: Wahine Toa Rising
The Brief
Wahine Toa Rising is a survivor-lead organisation challenging commercial sexual exploitation. They needed branding that reflects hope in contrast with dire circumstance. They needed a digital presence to describe their identity, and to demonstrate survivor-led resistance to exploitation.
My Approach
I worked with the organisation to help them develop a visual brand. I built and delivered a website and set up hosting for them. I created a donation system to contribute towards the sustainability of the organisation.
The Results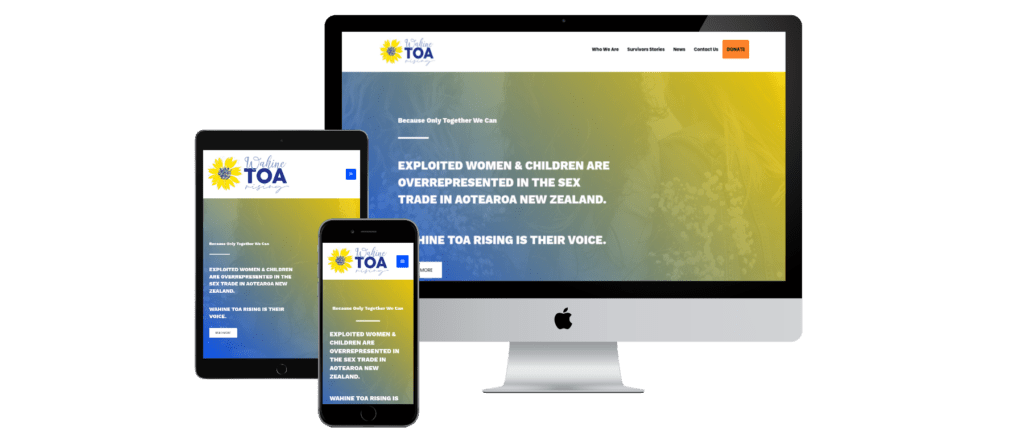 Do You Have A Project You Are Excited About?
If you need a quality build and ongoing support that lets start a conversation.